FULL-SERVICE TRANSPORTATION
1. V-BOX Full-Service Transportation: Safe and Convenient
V-BOX Full-Service Transportation is the perfect choice for your storage needs, providing convenience and peace of mind.
Whether you are currently renting or planning to rent a V-Box storage unit and require transportation for your goods, let us assist you in ensuring the safe and careful handling of your cargo throughout the transportation process.
2. 100% Customer Satisfaction with V-Box Transportation Services
V-Box is a reliable partner for over 100 customers, with 99% of them expressing their complete satisfaction.We not only ensure the safe delivery of your goods but also transform the transportation process into a memorable journey. V-Box guarantees that all items are carefully packed and never lost during transportation. 
We eliminate any concerns about damaging machinery or equipment during transportation. V-Box is committed to transporting heavy and bulky items with dedication and safety from start to finish.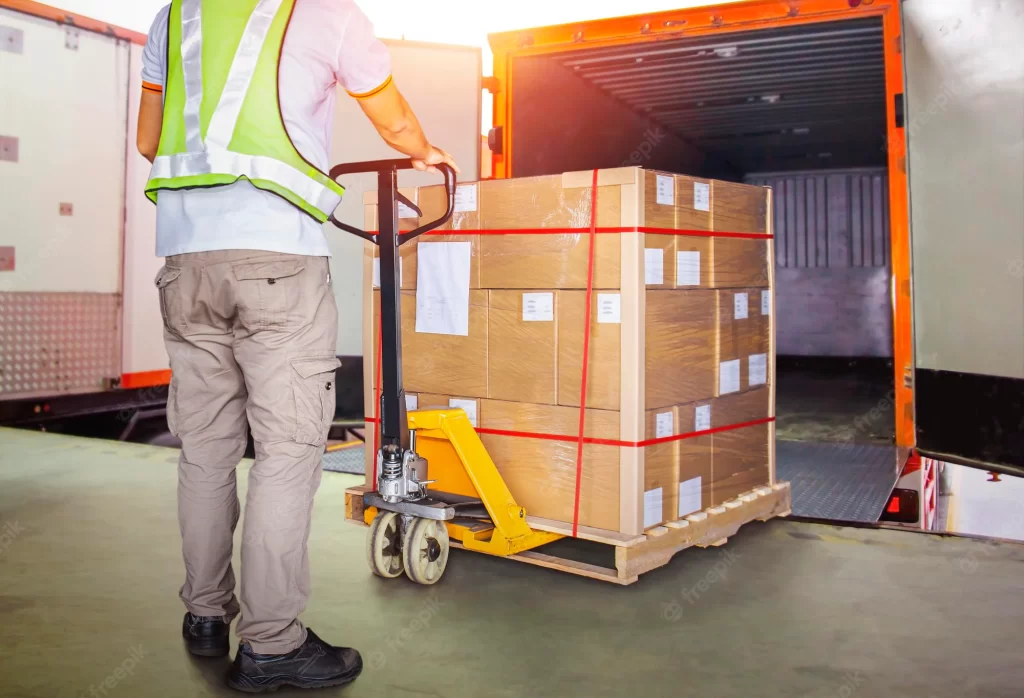 3. V-Box Transportation Methods
3.1. Pickup and Delivery at Your Location
In this method, V-Box will come to the location you specify to collect the goods or products you need to store and then transport them to the storage facility.
3.2. Drop-Off at Storage Facility, Delivery to Your Location
In this case, you will bring your goods or products to the V-Box storage facility for storage. When you need to retrieve them, V-Box will deliver them to the location you specify.
3.3. Drop-Off and Pick-Up at Storage Facility
This method requires you to bring your goods or products to the V-Box storage facility for storage. When you need to retrieve them, you will come to the V-Box facility to collect them.
3.4. Types of Commonly Transported Goods
Transportation of manufacturing, consumer, and cosmetic products

Transportation of advertising and handicraft products

Transportation of residential furniture

Transportation of industrial and mechanical products

Transportation of various chemical goods

Transportation of auto parts and motorcycle accessories

Transportation of textiles, clothing, leather goods

Transportation of paper and packaging materials

Transportation of fragile and perishable goods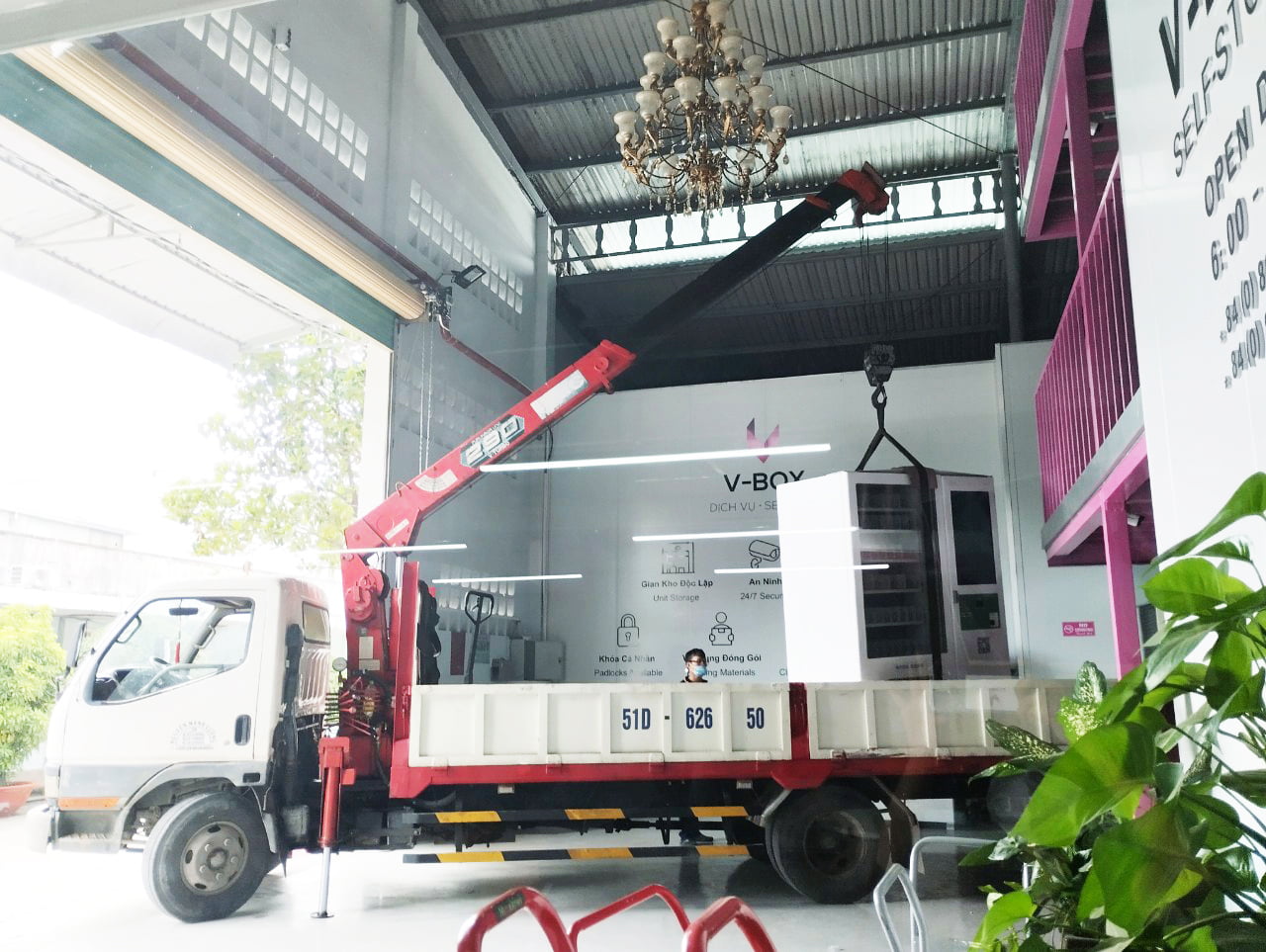 4. Why Choose V-Box Transportation Services?
V-Box not only provides transportation services but also brings commitments and special benefits to ensure your trust in us:
Our team of expert staff conducts thorough assessments and consultations to ensure you receive the lowest and best transportation costs.
Our cargo transportation rates are always competitive and attractive.
We consistently ensure on-time delivery to the agreed-upon location.
With daily continuous route schedules, your goods are never left waiting at our facility for long periods.
Our extensive warehouse facilities in Ho Chi Minh City are designed for convenient ingress, consolidation, and cargo circulation.
We adhere to contracts and legal regulations, ensuring that all transactions are transparent and compliant.

.

We offer cargo handling services at our facility, including forklifts and cargo cranes.

.

We provide accurate and honest communication regarding any incidents that may affect the delivery process.

.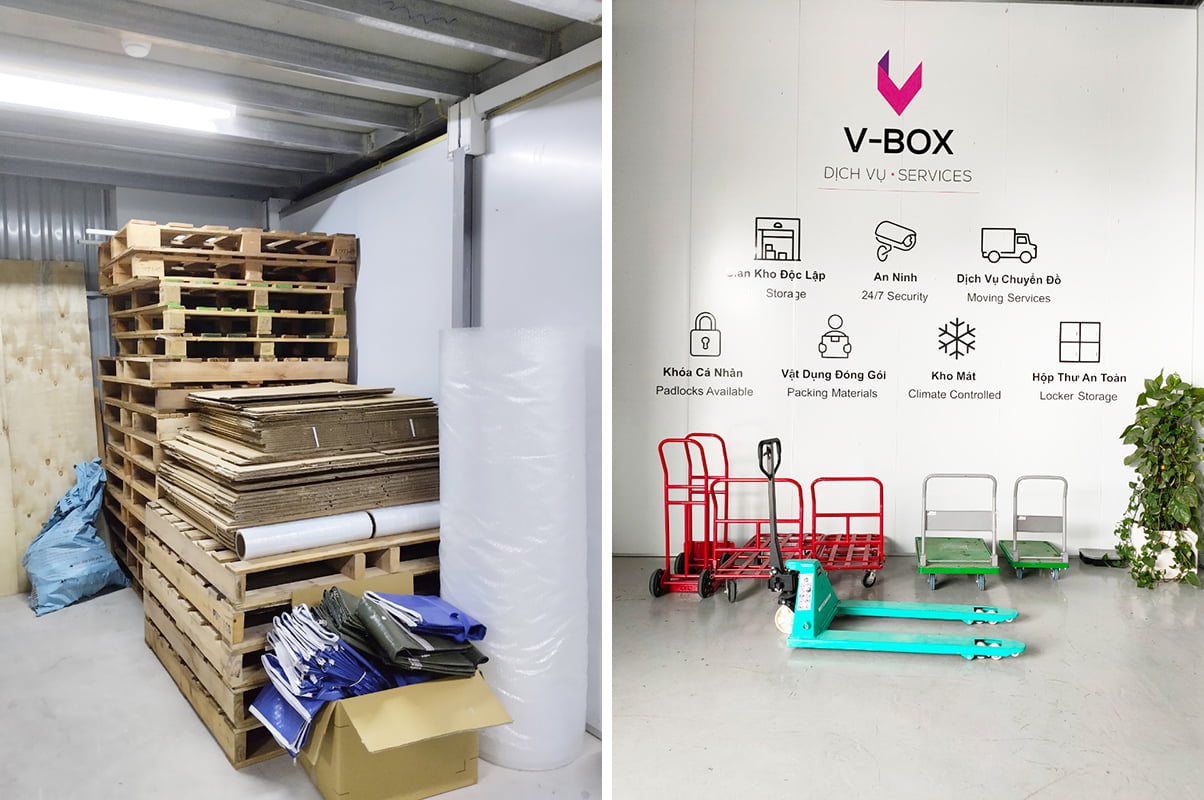 Choose V-Box for safe, reliable, and convenient transportation services. Contact us today for more information and to receive our best offers!
Hotline: +84 (0) 86 226 4669
Address: 54B Nam Hoa, Phuoc Long A Ward
V-Box Self Storage – The perfect storage and inventory management solution for you!