RENT STANDARD SELF STORAGE UNITS IN HO CHI MINH CITY PRICES STARTING FROM 1.386.000 VND / MONTH

1. What is a Standard Self Storage Unit?
A Standard Storage Unit is a flexible storage space in terms of area, uniformly arranged to ensure the safety and privacy of the renter. Standard Storage Units help save costs compared to renting traditional warehouses or storage spaces.
V-Box Standard Storage Units are the comprehensive and efficient solution for storing a wide range of items, including furniture, imported wines, cosmetics, fashion items, souvenirs, electronic devices, office supplies, and household goods.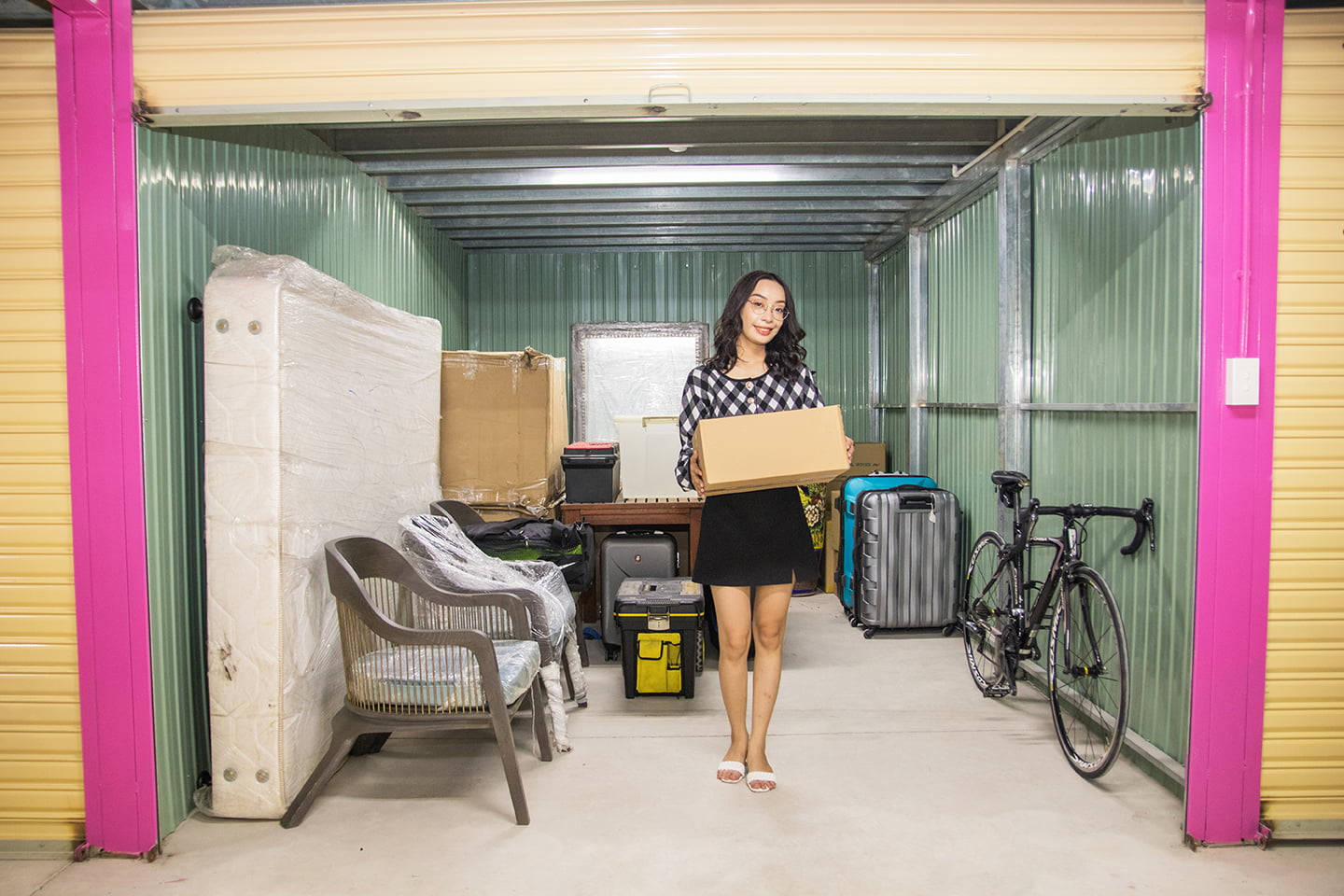 2. V-Box Standard Self Storage Units – 100% Brand New, the Most Modern in Ho Chi Minh City
V-BOX was founded by a team of Vietnamese and international experts with over 250 brand new storage units built to meet modern international standards. This ensures you have a clean, premium, and securely protected storage space.

Our facilities feature well-lit spaces, a well-ventilated design, and a regular schedule for automatic sprinkler fire protection, warehouse cleaning, and insect control.

We have a 24/7 security camera surveillance system and perimeter security to optimize the protection of your goods. 

V-Box's robust and convenient design simplifies the process of loading and unloading container shipments. 

V-Box is a member of SSAA – the Self-Storage Association Asia – a trade association specializing in supporting self-storage companies in Asia. Rent a standard storage unit in Ho Chi Minh City.

3. Advantages of V-Box Standard Self Storage Units
Cost Savings: Starting at only 1.386.000 VND per month, you can own a modern and convenient standard storage unit.
Diverse Sizes: Customers have flexibility in choosing a storage unit size that suits their needs. 
Small Units: 4.9 m2 – 6.4 m2

Medium Units: 9 m2 – 9.9 m2

Large Units: 14.5 m2 – 15.2 m2

Shared Units 

You can also request a custom size to match your requirements.
Contact for Pricing Modern co-working areas along with standard storage units make it convenient for you to work, package, and relax.
Independent Mini Units: In our mini units, you will have a space with its own independent door and key, which you can manage yourself.
Flexible Rental Periods: We cater to your rental needs in terms of time. You can access your unit whenever you want (from 6 AM to 10 PM, Monday to Sunday).
Convenient Location: Our warehouses are situated in an inner-city, elevated, and well-ventilated area. Truck access to and from the warehouse is very convenient, saving you time and effort.
Additional Services: V-Box provides hand trucks, elevators for assistance with moving goods, and pallets for stacking items, making it easy for you to move and organize your goods conveniently.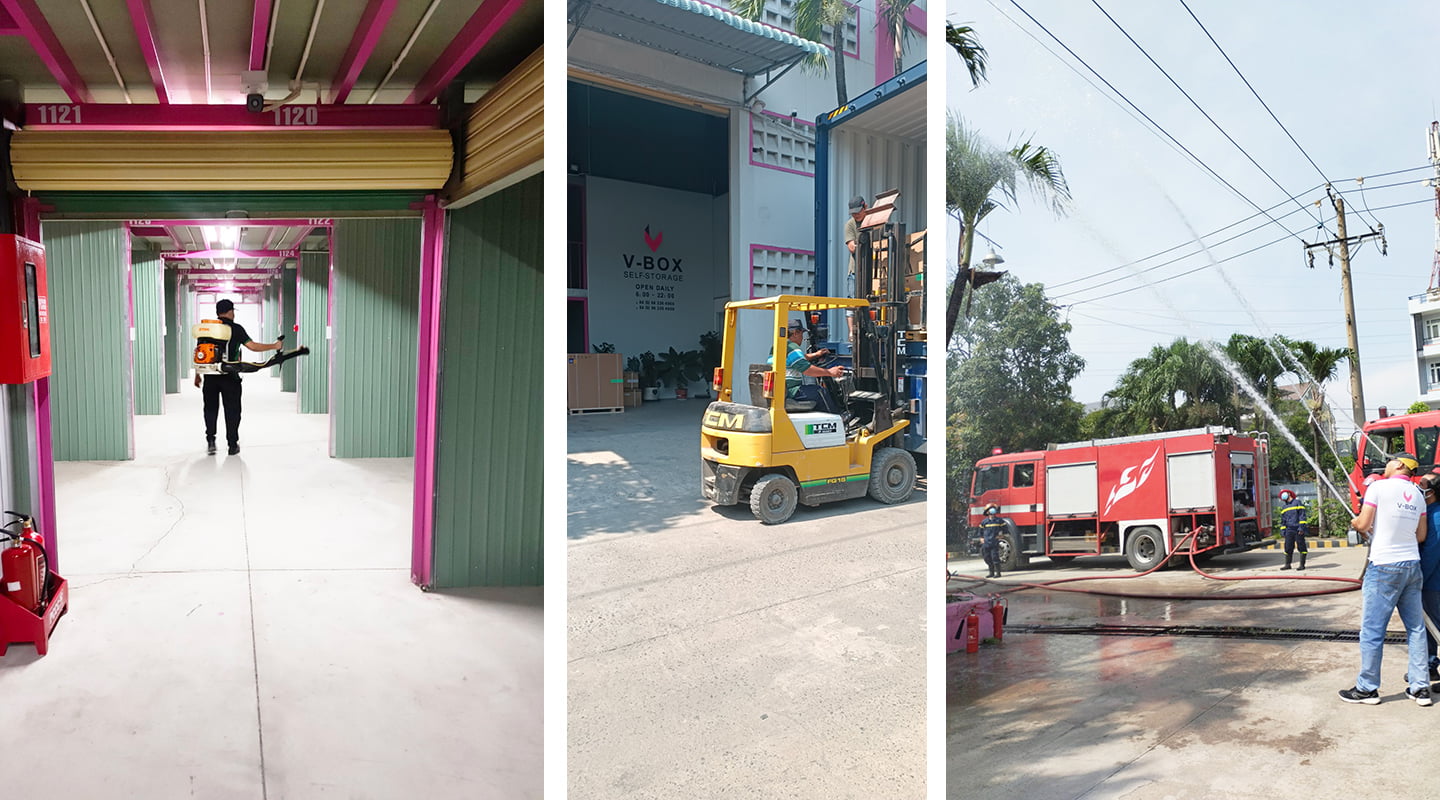 4. Amenities for Standard Self Storage Unit
Furniture:

 Wooden, office furniture.

Office Supplies:

Books, souvenirs, decorative items, company documents.

Electronic Household Goods:

 Bathroom and kitchen appliances, gifts, decorative items.
In addition, V-Box also accepts storage for:
Retail goods such as clothing, electronics, household items, etc.

Inventory.

Seasonal goods.

Furniture.

Valuable assets such as paintings and jewelry.

Industrial equipment and construction equipment.

Papers and more.
Self-storage Standard Unit Price list 2024: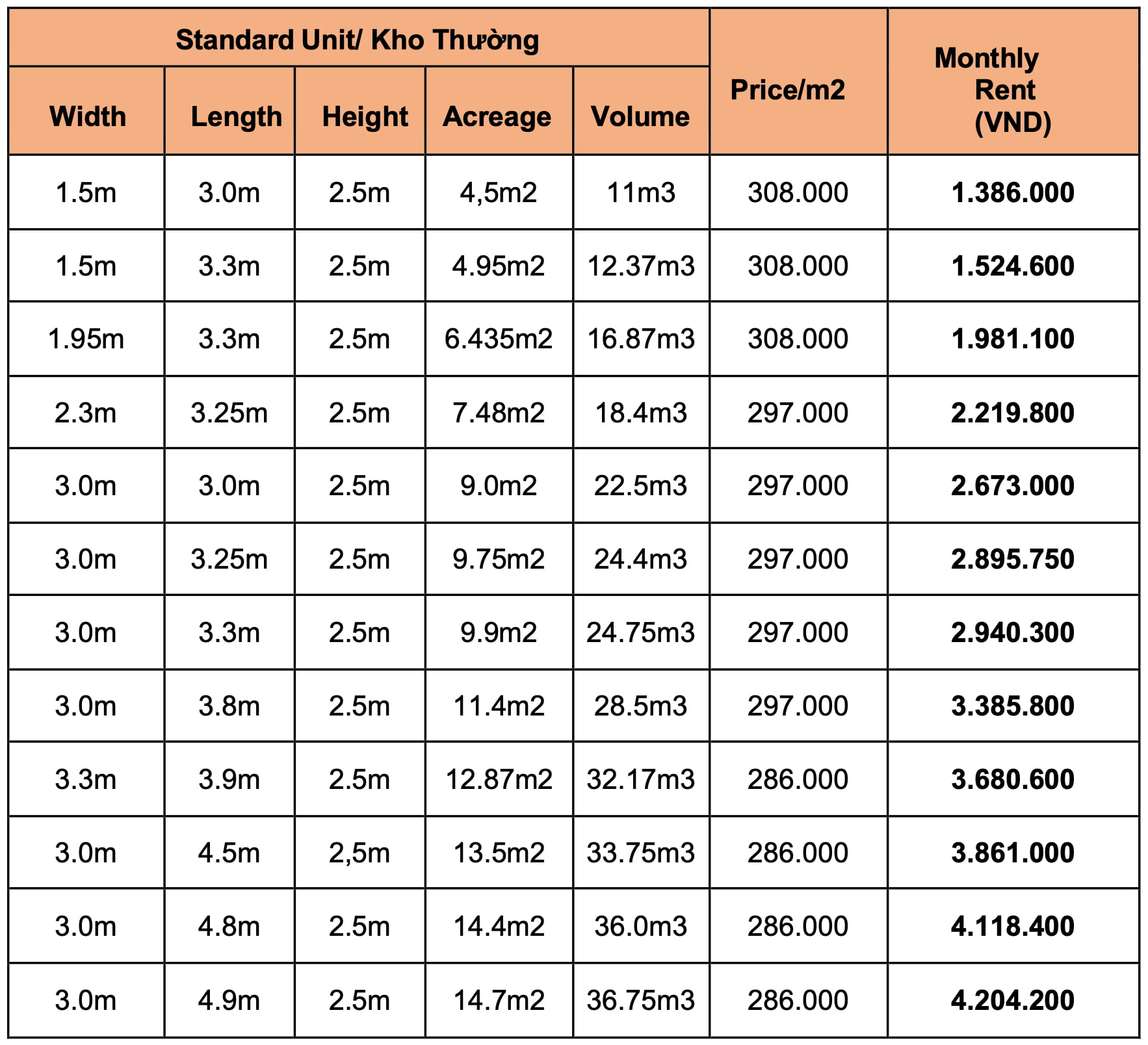 If you have any doubts about climate-controlled storage unit services in HCMC, let V-Box Self Storage answer your questions directly and free of charge over the phone. We will respond within 15 minutes or sooner.
Let V-Box help you save costs, manage efficiently, and protect your goods.
Don't hesitate, contact us today for more details and to receive the best deals!
Hotline: +84 (0) 86 226 4669
Address: Valley 2, Thuy Loi, Phuoc Long A, Thu Duc City, Ho Chi Minh City
V-Box Self Storage – The perfect storage and inventory management solution for you!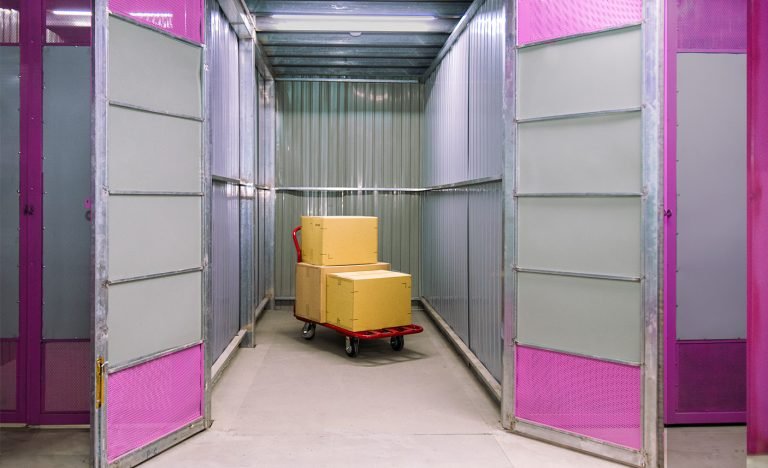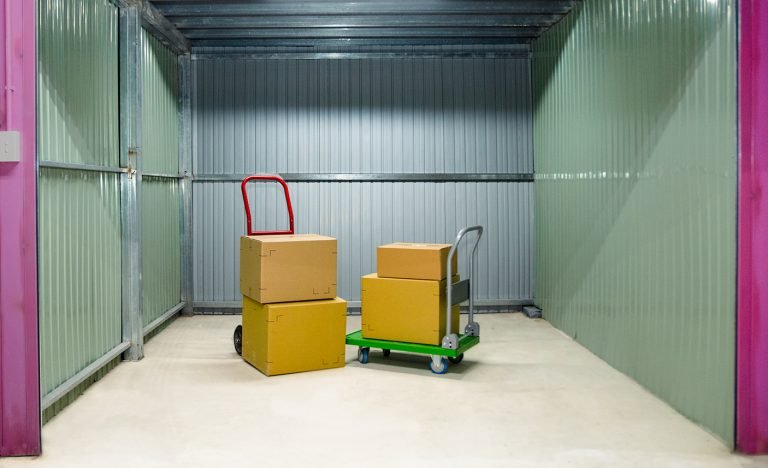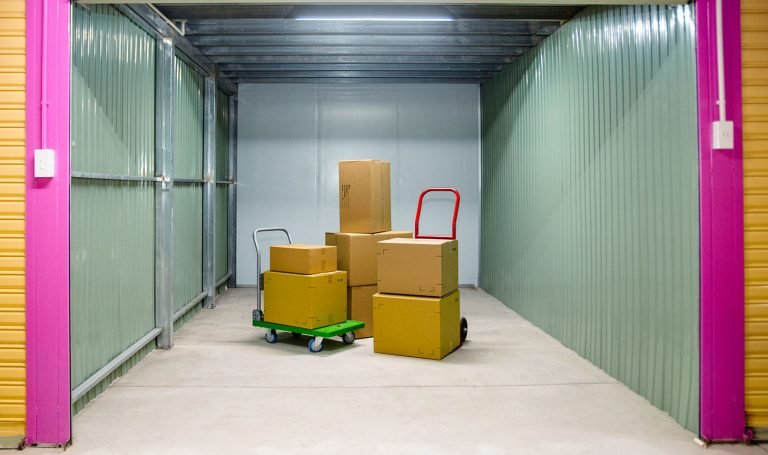 Small
Sizes (subject to availability)
Perfect for storage of spare documents, bicycles, small furnishings, bottles of wine or anything you may need extra large closet space for. Great for individuals or businesses who want to reduce clutter. Choose climate-controlled for more sensitive items or one of our standard units.
1.5 x 3.3 x 2.5 / 12.5 m3 / 4.9 m2
1.95 x 3.3 x 2.5 / 16 m3 / 6.4 m2
1.95 x 3.3 x 2.5 / 16 m3 / 6.4 m2
1.95 x 3.9 x 2.5 / 19 m3 /7.6 m2
Medium
Sizes (subject to availability)
For those looking for a bit of extra space to store spare furniture, boxes of documents, family items, or extra inventory, our medium box fits the needs of families or small businesses who need safe, and easily accessible storage space. Standard and climate-controlled units available.
3 x 3 x 2.5 / 22.5 m3 / 9 m2
3 x 3.3 x 2.5 / 24.75 m3 / 9.9 m2
Large
Sizes (subject to availability)
Our large units are the size of a small bedroom or small garage and can easily handle multiple pieces of furniture from couches, to bed sets, and more. Businesses can easily fit a large quantity of records, inventory, spare fixtures and more. With easy access for individuals and staff, your items are always available. Ask us about special sizing, special climate-controlled units and pricing for those needing multiple units.
3.3 x 3.9 x 2.5 / 32.1 m3 / 9 m2
3 x 4.85 x 2.5 / 36.37 m3 / 14.5 m2
3.9 x 3.9 x 2.5 / 38.02 m3 / 15.21 m2 (CC only)